2023-09-27
"An association that takes care of its members' needs." | SHUMBA INC
INPACT provided this South Africa firm with 'a wonderful family' that has transformed their work and opened up new opportunities.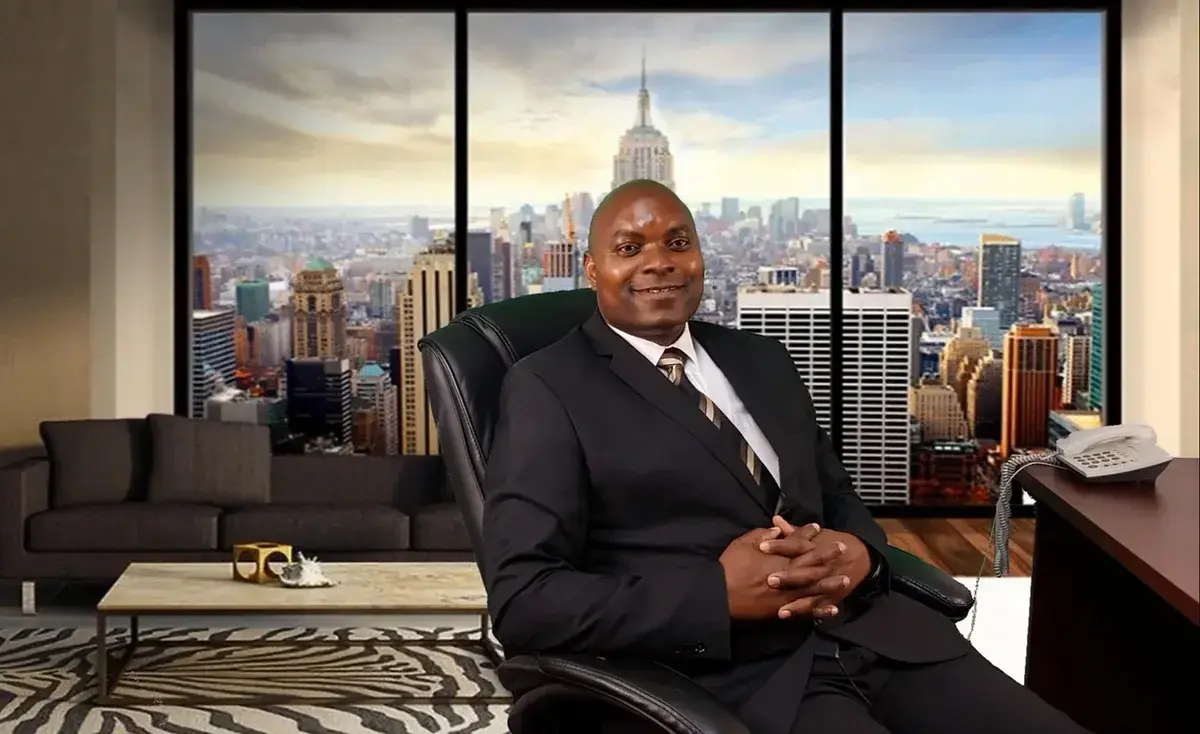 Tell us a bit about your firm and how you joined INPACT.
"SHUMBA INC is an audit and advisory service provider based in South Africa. We have multiple offices but our head office is in Polokwane in the Limpopo region. We launched in 2014 and recently celebrated eight years of business. Our goal is to be the leading and highly innovative audit and advisory service provider of choice in South Africa, and INPACT membership has been a huge help in service of that.
"We joined the INPACT family in 2020 just before the pandemic. For several years we had been praying: "We need some global association, some international affiliation to upskill our global exposure, technological advancement and business growth." We're the only INPACT member in South Africa, and so far that unique membership (we are working to recruit others to join) has really helped us stand out against competitors here. When a firm like us is internationally affiliated, potential clients can look at the ideas, the technology and the valuable insights we can share with them because of INPACT membership, and their confidence in us is boosted.
"So in all our bids when we tender our projects, we also include our INPACT affiliation and we've seen more business coming in as a result of clients recognising that. It transforms your local recognition and the potential people see in you."
What have you enjoyed from your INPACT membership?
"We've really benefited from being part of INPACT Marketplace, an online platform for monthly meetings where members can connect with each other. They can share ideas, insights and trends together, deepening their relationships and opening doors for collaboration. We've been attending the Marketplace online meetings to contribute and also receive ideas about how to market ourselves better. It's given us insights for our tendering processes and helped us improve the way we do our marketing.
"In-person gatherings have been excellent too, giving us loads of ideas and equipping our whole team for the work they do here. We're getting more of our senior managers and middle managers involved with these platforms because we know it's going to equip us well in terms of supporting them and also long-term succession planning. The gatherings have equipped us from a people perspective, a business perspective and a technology perspective. We are continually improving because of INPACT.
"There's a whole book that I could write about about INPACT. It's a wonderful family. I often say "hey God, thank you so much for bringing us into this good family". We're really looking forward to heading to India for the next in-person conference in Bangalore, and getting to spend time with other members there!"

"The gatherings have equipped us from a people perspective, a business perspective and a technology perspective. We are continually improving because of INPACT."
What are the highlights of INPACT membership?
"Firstly, knowledge sharing. The industry in which we operate requires us to continuously update ourselves professionally and technically, so the knowledge sharing that's available through member networking is invaluable. That's the biggest benefit to us.
"Secondly, the opportunities overseas. Our firm has chances to work in Nigeria, South Arabia and other regions abroad. The international network naturally opens up these opportunities and leads to our business growth.
"Thirdly the technology benefits. Covid brought many challenges and changed the way we work. Now there's a lot more remote working, and other innovations available like cloud accounting. INPACT really helps to equip and educate us in these areas."
What advice would you give to someone who's thinking about joining INPACT?
"It's an association that takes care of its members' needs. It supports our processes, answers our questions when we have problems and generally supports the growth of its members.
"For instance, say you come across a technical problem, without the INPACT network you would just have to pay someone else for a consultation to come in and help you. But with INPACT you have all these friendly member firms you can speak to.
"To me there are only two groups of international associations, it's INPACT and 'other'. So, if you want to to grow, you should join INPACT because this group of 'other' it doesn't doesn't do well compared to INPACT.
"Our firm are so happy not just with the network but its leadership too and the board of directors. They're always supportive and inviting us to contribute as well as benefit. They open up opportunities to everyone without any bias or favour. INPACT gives us backup and we're so grateful for it."